Laying is great for thinking.
Laying in bed always gets my knobs turning. I always stare at thr ceiling and a billion thoughts rush through my head. What I am going to do the next day, what I did today, and chocolate. But today, I had a different thought. I am slipping. And when I say slipping I am talking about me and my best friend. We are not as tight as we used to be and honestly I consider that a major problem. You may...
Blessed.
Wow….haven't posted in a long time. Honestly a LOT has happened in the time I haven't posted. My parents got divorced, I am living with my dad, I graduated high school and my mother is taking my 2 baby sisters and moving to Michigan with her boyfriend. You know how people always say life can change in the blink of an eye? Well up until this year I did not believe it. But...
Day 1
So I found this thing on Pinterest and it was 30 days to tone your tummy…does it work? doubt it. but lets try. DAY 1 PICTURE!
Hello old friend.
So I haven't posted in months. In fact I forgot I had a tumblr until the other day when Jordan asked me if I still blogged. The thing is that I am not really sure what to blog about…. And when I do get a deep and whatever blog I am pretty sure no one reads it. lol so for me blogging is pointless. however we will do it anyways. right now I am supposed to be doing Environmental Science...
Friends
So I seriously havent posted in like months! But here I am! So talking to Gina Bina Fo Fina made me remember one of my new years resolutions! To make 12 new friends this year. One  for each month! Soooo I have made 3 so far…I think. I'm not entirely sure! But so far its been Brandon, Brooke, and Adam….oh and Tyler! Thats 4! Oh plus Savannah! Thats 5! Phew I am all caught up :)...
HEAT!
OMG I am burning up! The only good thing about heat is you get to wear shorts. Currently it is 84 degrees in my house and I am dying!! Any-who my current song love is Who Says by Selena Gomez. She is such an inspiration and she hasn't changed like every other Hollywood teen. I probably should be doing math or drama homework but I am not. I plan to tell Mr. Manny I didn't memorize my...
♥ Current song love ♥
Sickkk
Ugh. Being sick sucks. Let me just tell you! And it is the worst kinda sick. The kind where you feel like you are going to throw up and your body, head and throat ache! Ughh thats it. I dont feel like blogging. I am hungry but cant eat because all food is gross. 
A girl without makeup....
I was talking to Adam about girls and makeup and he said he would rather see the real girl without makeup. I asked him what if they were ugly and he said "A girl without makeup is the real person and if u can't handle the real person then u can't be a true friend". Wow that was good. It is deep but it is true. You shouldn't love someone just because they are pretty....
Life?
So at this moment nothing exciting is happening. I am listening to Headphones by Britt Nicole…..scratch that Kenzee just changed it to some Big Time Rush! Booya! Hmmm what else to say? Oh I am so excited about prom! I am going with my bestie and it should be fun! So I am doing terribly in Spanish…I am American therefore I shouldn't have to speak Spanish! So now Monroe only talks...
SPRING BREAK!!!
Omg it is spring break! Spring to the break baby! Yee haw! Okay moving on… Um thats it. Enjoy the shortest blog ever! I'm not in a bloggy mood….
Blah Blah Blah
Well folks I am feeling bloggy. I know I should be doing homework since I have alot to do but Instead I am talking to Shun and Ragsdale and watching youtube videos. Ugh I hate homework! Oh and me and Gina Bina Fo Fina are tight again :) Hmmm I dont know what to say, like I feel talky but I am all talked out. Ummmmm spoiler alert Lacey goes home on DWTS.  Um thats it…. haha I dont know what...
Hmmmm....
Wellll here goes. I am going write a letter to someone I love very much. She may not know it but she means alot to me! She is one of my good friends. Hmmmm what should her code name be? How about……Gina! Just to let you know thats not her real name….but it has some lil tiny bit of significance :) Dear Gina, I miss you. Like you. I don't know I feel like you've...
My Favorite Quote....
"Tell a girl she is beautiful and she will believe it for a moment, tell a girl she is ugly and she will believe it for the rest of her life."  I loveee this quote! I really don't know why I love it so much but I guess because it is 100% true! Your words are extremely powerful….especially with girls! Girls are super sensitive and they are like sponges they absorb...
"Matthew 18:21-35 Then Peter came to Jesus and asked, "Lord, how many..."
– La Biblia
"When you learn to see your self beautifully, other people will."
M.I.A.
Hello long lost readers! So I have been missing in action for the past few days! And for that I appologize! So let me tell you why! Well I am not going to tell you some depressing story that will make you want to go slit your wrists or anything. And really nothing that depressing has happened. The past few days I have really been challenged by God but YAY! I made it through! Basically a lot of...
Day 22
Day 22 → Something you wish you hadn't done in your life. many things..
Day 21
Day 21 → (scenario) Your best friend is in a car accident and you two got into a fight an hour before. What do you do? So I am picturing Leah here….Okay I would definitely forget all about the fight and go and make sure she was okay! Thats why you NEVER have a fight and leave it unsolved. Anything could happen anytime. Also make sure to cute people slack if they are in a bad mood. Be kind,...
Day 20
Day 20 → Your views on drugs and alcohol. Personally? I don't think either is good. But I am not going to judge people. Some people think its the only way to get away from all of their problems. I don't mind wine or something as long as you drink it responsibly. Jesus drank wine and he drank it responsibly! WWJD? <3
Day 19
Day 19 → What do you think of religion? Or what do you think of politics? I deffinetly think religion is extremely important in everyday life! God is my rock and without him it is extremely hard if not impossible to live your life. So basically I think it is the most important thing! <3
Day 18
Day 18 → Your views on gay marriage. Okay here is the deal I am not going to judge people because I hate being judged. However I do not agree with gay marriages. I think God created marriages and relationships for a man and a woman. And if people are going to be gay I would prefer that they weren't gay in like public! Lol it is super awkward seeing that and especially when my little sisters...
Day 17
Day 17 → A book you've read that changed your views on something. Easy! It was called Reconstructing Natalie by Laura Jenson Walker. It is about breast cancer and it is a fantastic book. It kinda changed my views but it really informed me of facts and things about it that i didnt know! Read it! :) -Kyliieee
Day 16
Day 16 → Someone or something you definitely could live without. Hmmmm…..I would say my phone. Like I don't drive by myself yet so its not really a necessity. My phone I love! Buttttt I definitely would be okay without it….Its more of a luxury. However I think if someone drives alone then they should have a phone as more of a safety thing!
Day 15
Day 15 → Something or someone you couldn't live without, because you've tried living without it. I dont know if this is a generic answer but my best friends! I could never live without them! I love you guys! :)
Day 14
I am going to have to go with Jordan and say Hilary Duff! Dear Hilary Duff I loved you because you were normal. A normal, natural girl just like any of us. And a NATURAL blonde! You weren't to skinny and you have great acting skills! I just loved you! But now you are this anorexic barbie morphed by Hollywood. You have been replaced By Brenda Song. Because unlike a lot of people she really...
Day 13
A band or artist who got you through some tough days…..Easy! Carrie Underwood Dear Carrie Underwood, Thank you so much for being an AMAZING singer! I love listening to your songs when I am having a bad day. Unlike a lot of artists you have songs that relate to everyone in any situation!  So thanks for being awesome and getting be through tough days :)) -Kyliie
Day 12
Something you never get complimented on….Um what? I dont know!! Lol. Like seriously I just sat here for 10 minutes trying to think of something! IDK sorry this was a lame blog. Haha. 
Day 10 and 11!
I am going to do a joint question because these are probably gonna be short! Someone you need to let go, or wish you didn't know. Um…..I dont wish I didnt know anyone because I think everyone was put in my life for a reason! Something you get most complimented on…. Hmmmm probably my leg muscles, like I'm not bragging but my leg muscles are like big and I didnt even do that...
Day 9
Someone you didn't want to let go but just drifted….Kendall McKae Johnson! I loved that girl and I still do. But since we go to different churches and schools and such we just kinda drifted away. It makes me sad because I miss her so much but there isnt much you can do :(
Day 8
Someone who has made your life hell? I dont know! Satan? Ugh this one is stupid. Although treated me badly however….alot of people have treated me badly! Whether it be on purpose or not I have been hurt alot! But its okay! Forgive and forget :)
Day 7
Someone who has made your life worth living for. Umm like a friend? or….i dont know! Um so im gonna go with Jesus! He is my solid rock and the reason i am so happy all the time :D Wow that was like 3 sentences haha sorry short blog :)
Day 6
Something you hope you never have to do…. Okay this one is going to sound weird but I hope I never have to say goodbye…..Like I have never just ended a friendship because of a fight or anything and I hope I never have to because I think that just sounds so dreadful. I hope that my friendships last a long time because all of my best friends I have right now I love to death and I would...
Day 5
Something you hope to do in your life….. Well one bucket list this is to climb on a water tower and jump in…..but thats just me. Lol But seriously hmmmm I hope to fall in love and get married and start a family! I love cute little families and cant wait to have my own! I was ready Jordan's and her was to fall in love…like the fairy tail love. And that is exactly what I...
Day 4
Something you have to forgive someone for….I am not trying to sound like too good or whatever but I really dont let the sun go down without forgiving someone! Like even if someone did something bad to me I still feel super bad and automatically forgive them. Because I know that they are not behind their wrong satan is! :D
Day 3
Something you have to forgive yourself for…..ummmmm okay here we go. Mine isnt super major but I am very hard on myself when I down anybody in any way! I feel super guilty and usually end up apologizing because I hate that feeling. Sometimes I dont forgive myself for a longgggg time which is bad because why live in the past? So yeah that Day was really short but oh well :)
Day 2....
Something you love about yourself. Um just one? Haha I love alot of things about myself. But one is that I am very independent. If I am bored I will teach myself a new skill or technique or hobby or something. My current ones? Braille and sign language. Dont ask why. I just felt the urge to do it….who knows maybe God gave me that urge because I am going to use it later in life! But yeah so...
Day 1
Something you hate about yourself…..Is this like a characteristic or like personality?? Well I guess i will do both :) Okay well personality……ummmmm. Oh! That I have a short temper and I cant control my tongue! If you know me you know that I say what I think and I never ever ever stop talking! So when I am mad I will definitely tell you! But sometimes there are things that are...
30 Days of truth challenge...
So for some reason this looked fun to me. I dont know why. I am pretty sure its from facebook but considering I dont have one of those who cares!  So enjoy! Haha Day 01 → Something you hate about yourself. Day 02 → Something you love about yourself. Day 03 → Something you have to forgive yourself for. Day 04 → Something you have to forgive someone for. Day 05 → Something you hope to do in...
Watch
Fudgsicles
Fudgesicles are delicious. The only reason at all I like being sick is that I get to have fudgesicles. They are so chocolatey and cold and I LOVE them. So now that you read that you know that I am pointlessly blogging. Well actually most of my blogs are pointless and I doubt anybody reads them! Oh well it gives me something to do. Do they make heated socks? Because that would be a very good...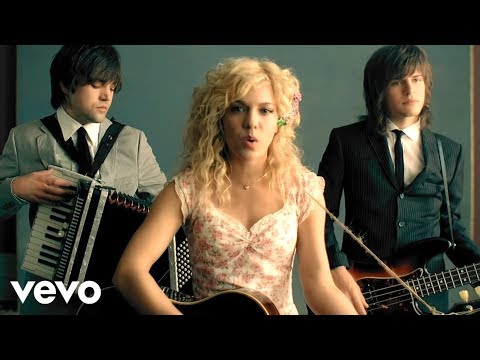 Things that annoy me....
OK so I couldn't think of anything better to blog about! So I am going to blog about things that annoy me, pet peeves if you will. So here we go I have alot of them! When your "Friends" say something bad about you behind your back! Its gonna get back to me. I have alot of friends and I know almost everybody at my school so if one person says something bad its going to come back...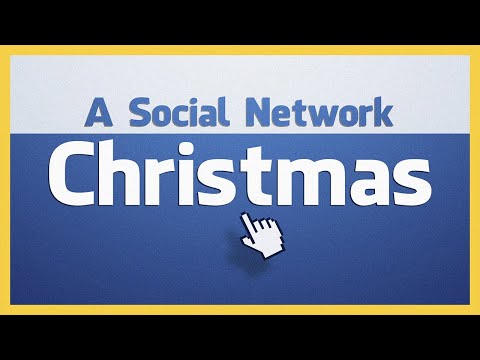 Hello Tumblr...my name is Kyliie!
Hello Tumblr…my name is Kyliie and I haven't been here is forever but today I am going to talk about the people around you. Umm what? Don't go glancing around you because chances are as you are reading this THERE IS NOBODY AROUND YOU! But anyways I am talking about the people in your life. Some people in your life are not positive influences. I have realized that in the past few...